Our Websites Start at ONLY $500
We want to help small business owners develop a professional website for an affordable price.  Look at some some samples we created just for you.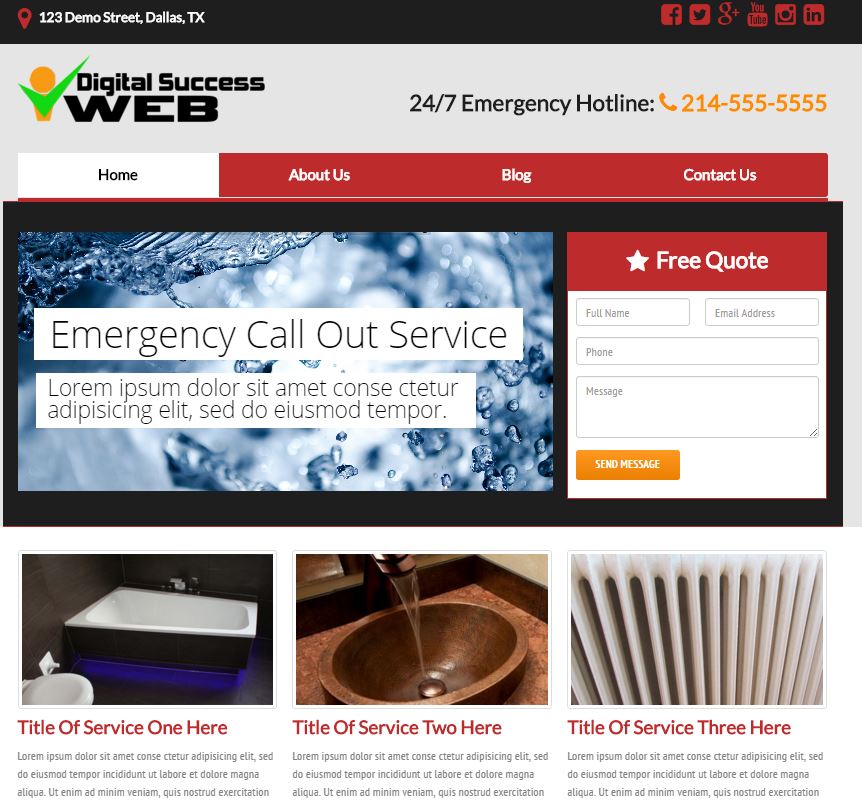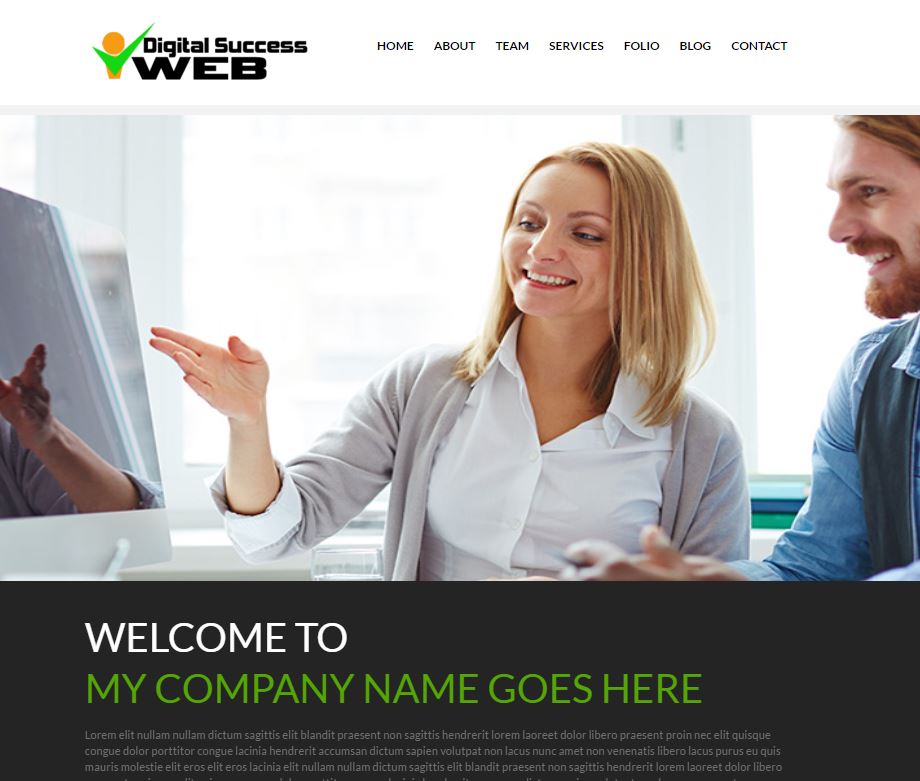 Our "FOOD" sample website includes an online menu and reservations.
This can be used for restaurants, catering, personal chefs and much more.
Our "LOCAL" sample website includes a quote section and bright colors.
This can be used for any local service or product business.
Our "ANIMATED" sample website includes a one page business type setup.
This can be used for businesses, freelancers, service providers and more.
Why Do You Need A STRONG WEB SITE?
At Digital Success Web, we build beautiful and feature rich apps and great looking web sites to compliment your style.  We wanted to make professional websites affordable to most any business.  We can customize any of our templates or create a complete original website to fit your business personality.  A strong website tells customers that they can feel confident in buying from your business.
Our webpages come with one year of hosting, domain and a marketing consultations.  We even create a video so that if you want to update your website, you can do it without having to pay someone else.  Of course we offer services for website upkeep at an affordable price to give you a 'no worries' solution to your website neeeds.
We create powerful websites and great apps, but that's not all we do! As well as creating apps and websites, we also offer app promotion and marketing services to help you ensure that your app and webpage finds their way onto as many phones as possible. In doing so, we also drive more customers to your business and we help to gain more exposure for your brand.
Why You Need Promotion and Marketing
Say you have asked us to build you an app for your local restaurant business that lets customers learn about your business.
Now you could just leave it at that and tell your customers about your app. You'd likely find that your sales automatically increased as a result – seeing as customers would find it quicker and easier to eat with you rather than your competition (and you'd win points for having an app in the first place).
But imagine if you were to also do some additional promotion for your app and marketing your webpage so that people who weren't previously customers would find it. That way you'd help more of the huge user base on iTunes, Google Play and Google Search to discover your business and to see how easily they could start ordering. They'd see your free app and install it to check out your business and then be instantly impressed by the crisp images of your food and maybe even a welcome video really selling the best points of your business. That way they could keep it on their phone and keep you in mind for next time they're hungry!
Or better yet, if you are prominent in the marketplace and online, then hungry customers would be able to find you and your restaurant when looking for local businesses to order takeout or book a table with you. Your app will be professionally designed and make it as easy as possible to eat quickly, so you could be sure to win out over the competition.
What Does App Promotion and Web Page Marketing Entail
When you order app development, web page design and promotion together from Digital Success Web you can make huge savings with an integrated strategy that will ensure your amazing business gets the maximum results.
How do we do this?
It will depend on the nature of your business and your goals but typical marketing methods include:
App store optimisation - ASO

Using the right description and app name you can increase your visibility immediately in the app stores.

Timely updates

Each new update will gain new exposure for your app and more customer downloads.

Distribution

We'll get your app into the lesser known stores, such as Amazon's app store for Kindle users.
Social media marketing

Leverage the power of social media to drive more traffic to your app and to target local users.

Search engine optimisation - SEO

Use search engine optimization for both your app itself and your app landing pages.

Pay per click - PPC

A PPC campaign is a 'pay per click' advertising campaign that can gain you exposure on social media, Google and more.
All this can make a huge difference to the success of your app and really propel your business forward. To learn more, just call us at 469-215-2025 and we can discuss a strategy that works for you!